Community meeting about street cleanliness
Mon 30 Apr 2018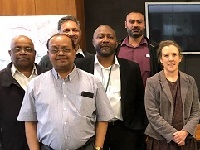 The Southall community Alliance organised a meeting about street cleanliness on Thursday 26 April 2018 in Southall Town Hall.
The main agenda item was concerns about the local environment and street services. This includes topical issues that are regularly discussed at resident and ward forum meetings and cover street cleanliness, fly tipping and waste management.
Gillian Marston (Director of Environmental Services) and Earl McKenzie (Assistant Director of Street Services) from Ealing Council were present to discuss environmental issues. Evelyn Gloyn (Community Management Co-ordinator) at Ealing Council talked about the recent streets clean-up events in Southall.
There was small turnout but a good discussion took place.
When residents ask "What is Ealing Council doing about the litter and fly-tipping?", the latest response is along the lines "We (Ealing Council) don't litter or fly tip. The community does."
Residents are not happy with attitude because:
Ealing Council decided to go from weekly to fortnightly collections, not the residents. This has resulted in increased fly tipping.
Ealing Council Planning department has been giving permissions (to shops on Southall Broadway) resulting in no place for rubbish bins.
Ealing Councils policy to educate residents to recycle means that the council is less helpful in collecting rubbish. If you leave extra recycling next to your recycling bin, they will collect it. If you leave an extra rubbish bag next to your rubbish bin, they will NOT collect it.
Two other well-known causes of fly tipping are:
Irresponsible landlords and rental properties
Too many houses crammed with people
Did the Council have to spend £5,000 to find out why people are fly tipping? It is only necessary when you don't know the causes.
The bottom line is that Ealing Council will not be putting any more resources to resolve the problem. They need the residents help to "take ownership" of their local areas and come up with ideas that will tackle the issues.
Further discussions will take place to discuss and take forward ideas raised at this meeting.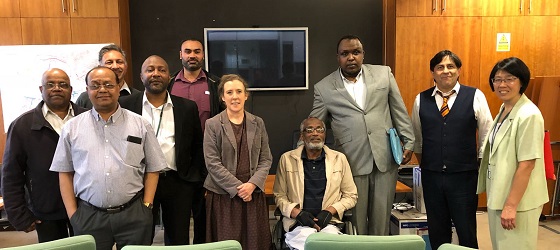 ---
If you have a local news story, share it with the rest of Southall, by using the contact form.