Events in and around Southall - London Borough of Ealing
Only Fools and Three Courses! - Cushty!
Start Date: Fri 19 Jan 2018
End Date: Sat 20 Jan 2018
Marlene and Boycie are hosting a Gala Dinner, but will things go to plan with Del, Rodney and Uncle Albert on the guest list?
Dr Bike health check sessions - Southall
Date: Sat 27 Jan 2018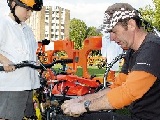 Free health check for your bike.
Learn how to check your bike for roadworthiness and get some cycling advice.
Urs Ghaus Ul Azam
Date: Sat 27 Jan 2018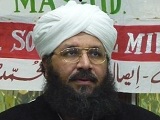 Islamic Event - Urdu and English
Urs - Sayedna Ghaus Ul Azam - Peeran-e-Peer Abdul Qadir Jilani
Baree Ghiyarveen Shareef
---

For the archived local news visit the Southall Events Archive.
If you have a local event, kindly share it with the rest of Southall, by using the email.