Events in and around Southall - London Borough of Ealing
Superslam Wrestling
Date: Fri 14 Mar 2014

Description:
Superslam Wrestling action returns to The Beck with an explosive night of top-class action to start the 2014 wrestling season
Hazrat Sayedna Bilal
Date: Sat 22 Mar 2014

Description:
Islamic Event - Urdu and English
Biyad - Hazrat Sayedna Bilal
Food Walk of Southall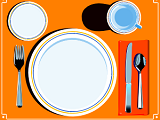 Date: Sun 23 Mar 2014

Description:
Join Monisha on a journey through Southall. Browse through speciality supermarkets and discover unusual ingredients that you can buy.

For the archived local events, visit the Southall Events Archive.
If you have a local event, kindly share with the rest of Southall, by sending it to us via email.