Events in and around Southall - London Borough of Ealing
Islamic Event - Hajj-e-Baitullah
Date: Sat 28 Jul 2018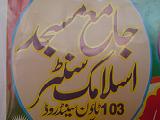 Islamic Event - Urdu and English
Jalsa Hajj-e-Baitullah and Khiyarvian Sharif
Jubilee Park Tree Maintenance
Date: Sat 28 Jul 2018
Earlier this year we planted an orchard at Jubilee Park. Members of the Jubilee Park Orchard Team will be helping to maintain the orchard on Saturday 28th July 2018.
Hashmat Sultana with live band
Date: Sat 28 Jul 2018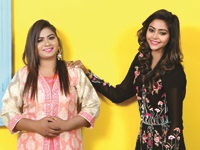 Traditional and contemporary Punjabi folk and Sufi music from the rising stars of Punjab, Hashmat Sultana.
---

For the archived local news visit the Southall Events Archive.
If you have a local event, kindly share it with the rest of Southall, by using the email.