Southall News
Ramadhan 2017 (1438 AH)
Thu 25 May 2017
Muslims throughout the world will be looking for a crescent moon sighting at sunset today to decide if Ramadhan (the month of fasting) starts on Friday or Saturday.
---
Support Ealing Council's bid to become Digital Council of the Year
Thu 18 May 2017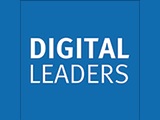 Ealing has been named as a finalist for Digital Council of the Year at the national Digital Leaders 100 Awards.
---
Shab-e-Baraat and MP Virendra Sharma
Fri 12 May 2017
The Jamia Masjid on Townsend road in Southall is one mosque that celebrates Shab-e-Baraat and always finds it difficult to accommodate the people that turn up for the Salat-e-Tasbee.
---
Southall Transition Annual General Meeting
Tue 09 May 2017
The Southall Transition AGM took place on Thursday 4th May 2017 at St John's Community Hall, Havelock Road, Southall.
---
Virendra Sharma comes to apologise
Sun 07 May 2017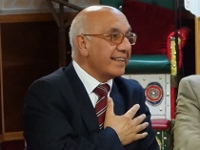 Ealing Southall MP Virendra Sharma came to the Jamia Masjid in Southall to apologise to the local community for his remarks in the House of Commons.
---
Protest against Ealing Southall MP Virendra Sharma
Sat 06 May 2017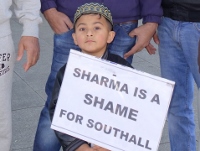 A protest was held outside on Southall Broadway to reject the divisive comments made by Ealing Southall MP Virendra Sharma in the House of Common.
---
Press Briefing from Southall community
Thu 04 May 2017
A meeting was held at the Sikh Missionary Society premises in Southall to show that different communities of Southall are rejecting the DIVISIVE comments made by MP Virendra Sharma.
---
Ealing's Transform Your Space workshop
Wed 03 May 2017
A workshop was held in Southall about the Mayor of London's Crowdfunding programme and Ealing Council's £250,000 Transform Your Space (TYS) fund.
---
---
For the archived local news visit the Southall News Archive.
If you have a local news story, share it with the rest of Southall, by using the contact form.