Southall News
Fly a Flag for the Commonwealth
Tue 13 Mar 2018
The Commonwealth Flag was flown at the Town Hall today, Monday 12 March, as Ealing joined in with International Commonwealth Day celebrations.
---
92 News UK at Chaudhry's TKC in Southall
Sat 10 Mar 2018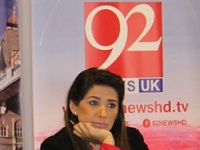 Pakistan's first HD plus News channel 92 News UK invited members of the Pakistani community to participate in open debate on the issues facing the community in UK.
---
Southall Public Spaces Protection Order
Thu 01 Mar 2018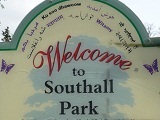 The Safer Communities team at Ealing Council is introducing two Public Spaces Protection Orders (PSPOs) in Southall. They are being introduced on 12 March 2018, and will last 3 years.
---
Great British Spring Clean back for another year
Sun 25 Feb 2018
The Great British Spring Clean (GBSC) is back for another year and events are taking place across Ealing to help residents get involved in litter picking and community clean-ups.
---
---
For the archived local news visit the Southall News Archive.
If you have a local news story, share it with the rest of Southall, by using the contact form.