Southall News
Ealing Save Our NHS meeting
Thu 15 Feb 2018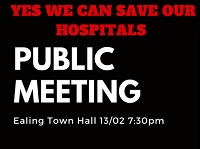 There was anger and cheers at the Ealing Save Our NHS public meeting on Tuesday 13 February 2018.
---
Southall residents protest at Sale of Southall Town Hall
Wed 14 Feb 2018
Southall residents protesting against the sale of Southall Town Hall blocked off traffic near the Town Hall to raise awareness of Ealing council's decision.
---
Merrick Road footbridge consultation
Wed 07 Feb 2018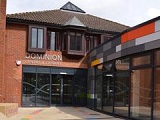 Southall residents can have their say on a proposed foot and cycle bridge on Merrick Road in Southall at an event this month.
---
Changes to Ealing library service
Sat 27 Jan 2018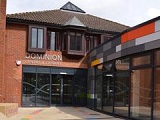 Ealing Council has decided to take over direct control of Ealing's library service in the wake of the Carillion collapse.
---
---
For the archived local news visit the Southall News Archive.
If you have a local news story, share it with the rest of Southall, by using the contact form.