Fly a Flag for the Commonwealth
Tue 13 Mar 2018
The Commonwealth Flag was flown at the Town Hall today, Monday 12 March, as Ealing joined in with International Commonwealth Day celebrations.
The Mayor of Ealing, Councillor Simon Woodroofe, was joined by leader of the council, Councillor Julian Bell and past mayor, Councillor Patricia Walker to raise the Commonwealth Flag.
Children from Hambrough Primary School (Southall) also took part, waving flags from across the Commonwealth that they had made as part of a citizenship project in school.
The Commonwealth affirmation was read by the Mayor of Ealing and a message from the Queen's representative, the Right Honourable Patricia Scotland QC, was read by past Mayor Councillor Patricia Walker.
Councillor Woodroofe said: "I am delighted that Ealing played its part to celebrate our diversity and affirm the Commonwealth values of respect and understanding."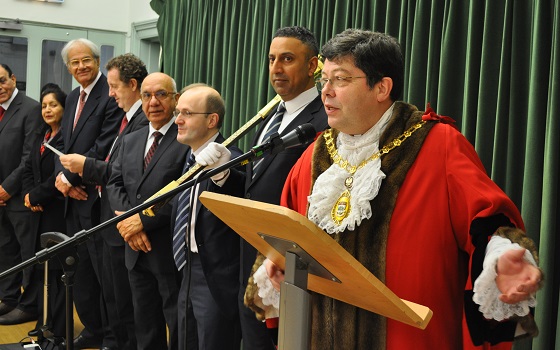 ---
If you have a local news story, share it with the rest of Southall, by using the contact form.