Joint Southall Broadway and Southall Green Ward Forum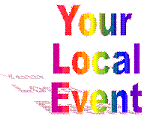 Date: Tue 06 Nov 2018

Time: 7:30 - 9:45 pm
Description:
The following new meeting has been scheduled for Southall Broadway Ward Forum. This meeting will be held jointly with Southall Green.
The topic will be Tackling Rubbish and Fly Tipping:
This will be a workshop led by your ward councillors with you, and officers, exploring the challenges and seeking solutions so we can take pride in the streets of Southall.
The agenda for this joint Southall Broadway and Southall Green Ward workshop is now available at Southall Broadway Ward Forum meeting 06/11/2018
Location:
The Dominion Centre,
112 The Green,
Southall,
UB2 4BQ

If you have a local event, kindly share with the rest of Southall, by sending it to us via email.