Material Girl - The Music of Madonna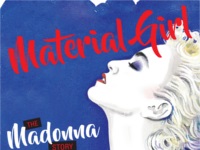 Date: Wed 23 May 2018

Time: 7:30 pm
Description:
Material Girl celebrates the greatest songs from the Queen Of Pop, Madonna touring extensively throughout the UK in 2018 and 2019 as well as tours of Europe and South Africa.
With incredible vocals, Material Girl will take audiences on a incredible journey through the scandals, the controversy and of course the music of one of the world's most iconic figures.
Joined by an amazing company of dancers, the crowd will be dancing and singing along as hit after hit just keeps coming!
website: Beck Theatre
Location:
The Beck Theatre,
Grange Road,
Hayes,
UB3 2UE

If you have a local event, kindly share with the rest of Southall, by sending it to us via email.