Election Hustings 2018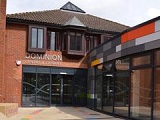 Date: Thu 05 Apr 2018

Time: 7 pm - 9 pm
Description:
Southall Community Alliance, working with Ealing Community Network, have arranged an Ealing Election Hustings on Thursday 5th April 2018. This will take place at the Dominion Centre in Southall, with registration at 6.30 pm and the event starting at 7.00 pm. All are welcome.
We are really pleased that representatives from the Conservative, Green, Labour and Lib Dem parties have kindly agreed to be present. All speakers will have an opportunity to share their ideas for Ealing and, of course, answer questions from members of the public.
You may be interested to know that local Ealing charities and community groups have come together to produce a 10 point 'Voluntary Sector Manifesto' for the local elections in May. The Manifesto has been developed by Ealing Community Network which acts as a collective local 'voice for the voluntary sector'.
The Manifesto calls on the Council to work in partnership with local voluntary groups to tackle issues such as poverty, homelessness, loneliness and inequalities. In addition to this, there are other important local issues that can be raised during the discussion.
I do hope you will be able to join us.
Location:
The Dominion Arts Education Centre,
112 The Green,
Southall,
UB2 4BQ

If you have a local event, kindly share with the rest of Southall, by sending it to us via email.