Campaigning for a cleaner Southall - update
Wed 12 Dec 2018
Ealing council has launched a new campaign in Southall Broadway and Southall Green to prevent the occurrence of fly-tipping and littering on Southall streets.
Fly tippers are making the streets of Southall look messy and dirty.
Anyone can commit a fly-tipping offence if they do not take steps to ensure that their rubbish is disposed of properly, which can also include leaving a bag of rubbish besides bins.
Most people look after the area they live and work, but a few do not. We are being asked to get tougher on those people who dump their rubbish on the street, outside other people's homes and down alleyways.
Ealing Council is letting residents know what they doing, and hope that residents will help by letting other people know. This way they hope fly tippers will know Ealing Council (and residents and business) in Southall are watching them and will report them.
We need your help. Do you recognise these individuals below?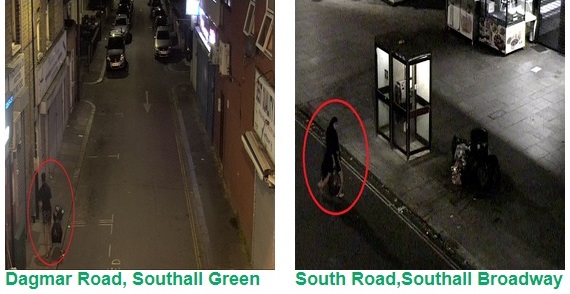 If you can identify the person in the picture please report the fly-tipper below, with as much information as possible regarding the alleged offence along with any supporting information.
The following three photographs give an example of businesses non-compliant with their Duty of Care in accordance with the Environmental Protection Act 1990. Commercial bin/s full and overflowing, with additional side waste not contained is unsightly, a potential hazard and attracts fly tipping/vermin. This causes a nuisance and a great distress to residents living in the immediate area. Consequently, this matter was reported to the council and enforcement action has been taken against the business.
If you see any similar issues of this nature or you see someone fly-tipping, take note of the following:
- Date, time and place of the incident
- What the waste looks like and how much there is?
- Descriptions of any person and/or vehicles involved along with the registration number.
As fly-tippers are doing something illegal, they do not want to be caught.
Do not Approach them or put your own safety at risk
Over the coming months the council will be working with the wider community to ensure fly-tipping and littering occurs less frequently. Part of this campaign will also include an increase to enforcement officers operating in Southall Green and Southall Broadway.
---
If you have a local news story, share it with the rest of Southall, by using the contact form.