Southall Vaisakhi procession 2018
Tue 10 Apr 2018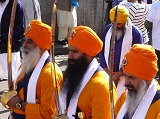 The Southall Vaisakhi parade, one of the biggest Sikh festivals of its kind in Europe, took place on Sunday 8 April 2018.
Worshippers gathered at the Sri Guru Singh Sabha Gurdwara on Havelock Road in the morning, to take part in the Nagar Kirtan (procession) to celebrates the birth of the Khalsa and the harvest festival.
Before the procession started, there were short speeches by Ealing Southall MP Virendra Sharma, London Assembly Member Dr Onkar Sahota and other dignitaries at the front of the gurdwara.
The colourful procession set off at around 12:30pm, late as usual, and proceeded along King Street, The Green, South Road, High Street, Green Drive and finished at the Park Avenue Gurdwara. It reached The Broadway just after 4pm.
There was light rain all day but it did not deter or dampen the spirits of everyone there. Thousands of Sikhs attended or paraded through the streets of Southall.
Virendra Sharma MP tweeted "Delighted to attend yesterday's Nagar Kirtan and speak to the crowd. The weather was wet but it didn't dampen the spirits of everyone there, we discussed the message of inclusion, tolerance and diversity in our minds at Vaisakhi"
It is always a trouble free event for all the family. All those attending are calm, considerate and in a happy mood. The procession route is covered with food stalls serving FREE food, fruit and drinks from 10am to everyone. For some food you have to queue up and for others it is handed to you as you walk along.
There are road closures and traffic diversions in place on all roads along the procession route. The road closures commence after 10:00 am and continue until after 6pm. There is normally no traffic along South Road all the way to King Street for most of the day.
Even with thousands of people the atmosphere is ALWAYS friendly.
Hiccups to resolves next year
In the interest of public safety, Ealing Council & Emergency Services had asked for NO STALLS between BEACONSFIELD ROAD and ST JOSEPHS DRIVE on the LEFT SIDE of the road. The only problem was, nobody was assigned to implement this.
On south Road, with the pavements full of food stalls, people eating or watching the procession it was difficult to move in any direction. There needs to be room for people move rather than wait for a slow moving procession.
Near Southall Train Station, there were barriers on both sides separating the pavement and road, to ensure those not taking part of the parade could move without too much hassle. This was also badly implemented with people stuck in both directions.
Too many people use the pavements, instead of the blocked off road, to be part of the procession. This prevents any reasonable movement in either direction.
The actual Vaisakhi day will be celebrated on Saturday 14th April 2018.
Happy Vaisakhi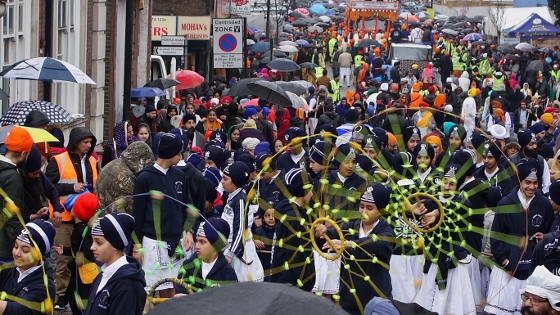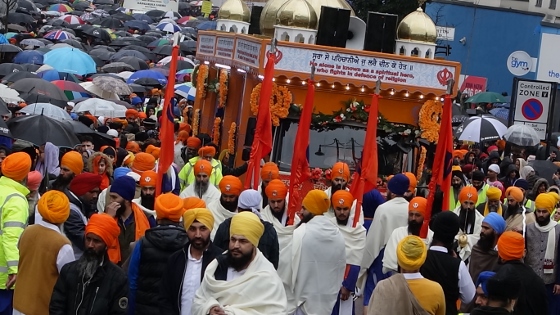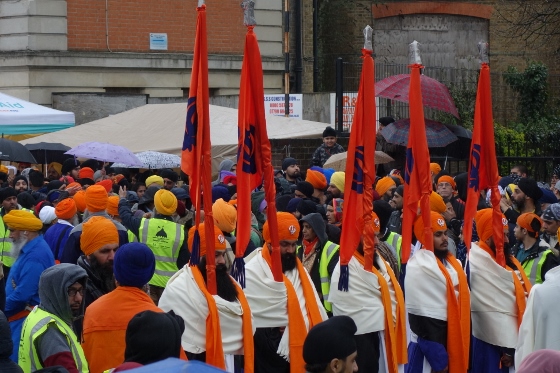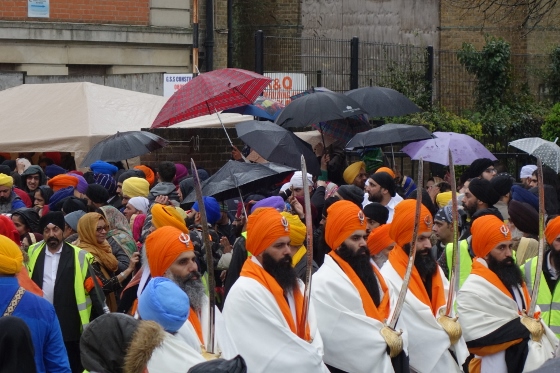 ---
If you have a local news story, share it with the rest of Southall, by using the contact form.