92 News UK at Chaudhry's TKC in Southall
Sat 10 Mar 2018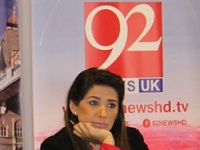 Pakistan's first HD plus News channel 92 News UK invited members of the Pakistani community to participate in open debate on the issues facing the community in UK.
The event took place on Thursday evening (8 March 2018) at Chaudhry's TKC Restaurant on the Broadway, Southall.
Well known TV Anchor of 92 News program "Pardes sey Des tak" Shazia Zeeshan hosted the programme which will be on air on Sunday (11 March 2018) at 10pm on 92 News (Sky channel 821).
The issues discussed were:
Dual Nationality issue
Voting rights in Pakistan
Religious Extremism
Land mafia in Pakistan
The topics not covered due to time limitations were:
Women not integrating in British society
Cultural clash marriages
PIA fares increase during kid's holidays
The panel consisted of:
Councillor Ahmed Shazad OBE (ex-Mayor of Brent)
Councillor Munir Ahmed (Perivale)
Zahida Noori ex councillor (Southall Broadway)
Dr Shabaz Cheema Magistrate
Dalawar Chaudhry
Khalid Masud ex IG Punjab Police
Cllr Mohammed Aslam (Norwood Green) was also present.
One elderly lady spoke about the illegal takeover of her property/land in Pakistan and how her relatives there and everyone else was unwilling to help. She had no one to turn to.
Another person got no support from the legal authorities in Pakistan with a similar issue. When he tried to do something, he was branded a terrorist. His case was broadcast on channel 92 News UK. The same people in authority who said we can do nothing had to get off their backsides and do something.
A third person pointed out that relatives were also the perpetrators in a lot of these cases.
Refreshments were served after the event.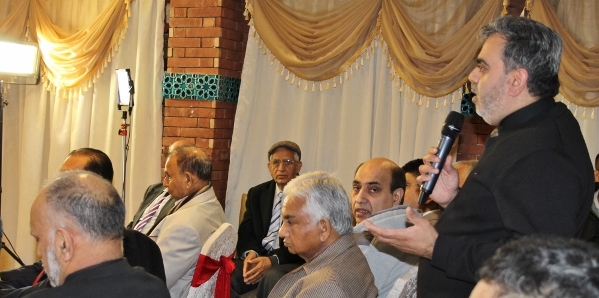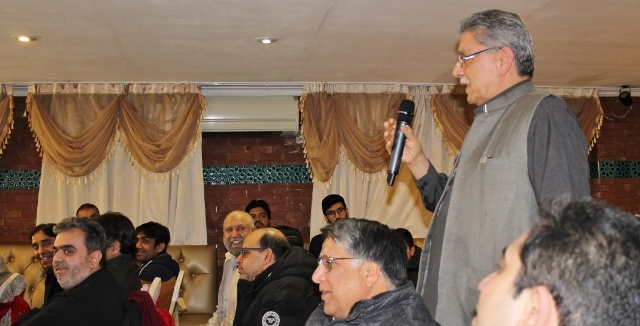 ---
If you have a local news story, share it with the rest of Southall, by using the contact form.