Ealing - Social Media Marketing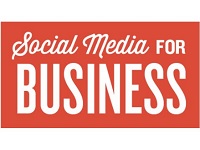 Date: Wed 16 Jan 2019

Time: 10:00 – 13:00 GMT
Description:
This FREE workshop will provide the foundations for you to successfully use social media within your marketing mix.
Organised by Branduin on behalf of London Borough of Ealing.
Social Media is a key tool for marketing your business. This workshop will look at:
How does social media fit into your marketing mix?
Who are you targeting with social media?
What are you going to say to them?
What are the right social media channels for your business?
What you need to do on social media
What not to do on social media
Places are limited so please register early.
More details at
www.eventbrite.co.uk
Location:
Dominion Centre,
112 The Green,
Southall,
UB2 4BQ

If you have a local event, kindly share with the rest of Southall, by sending it to us via email.