Hellfire Comedy Club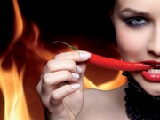 Date: Wed 17 Oct 2018

Time: 7:30pm
Description:
The comedy night returns with a line-up of the hottest comedians and a tasty menu.
Join us for one of the most awaited musical concerts of the year where you can expect new music from all artists in the show.
Make sure you book up quick – this is one hot ticket!
website: Beck Theatre
Location:
The Beck Theatre,
Grange Road,
Hayes,
UB3 2UE

If you have a local event, kindly share with the rest of Southall, by sending it to us via email.