Shakespeare's Tales with John Kirk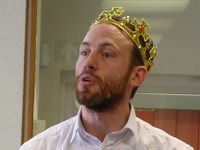 Date: Sat 13 Oct 2018

Time: 11am - 12noon
Description:
As part of National Libraries week we are delighted to welcome Actor & Storyteller John Kirk who will be bringing Shakespeare's work to life at Southall Library.
Take part in three of Shakespeare's well known stories; Romeo and Juliet, Henry V and A Midsummer Night's Dream.
Get a better understanding of some of his most famous speeches.
This 45 minute performance is suitable for audiences age 6+.
FREE EVENT
Location:
Southall Library: Dominion Centre and Library,
Southall Library,
112 The Green,
Southall,
UB2 4BQ

If you have a local event, kindly share with the rest of Southall, by sending it to us via email.