From the Race Relations Act 1968 to Brexit 2018 - 50 Years?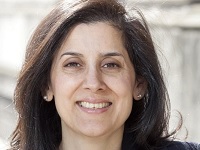 Date: Sat 06 Oct 2018

Time: 2:30 – 3:30pm
Description:
As part of our Black History Month season we are delighted to welcome Malehia Malik to Southall library.
She is a Professor in Law and studied at the University of London and University of Oxford. She is a barrister and a member of the Honourable Society of Gray's Inn.
Maleiha Malik's research focuses on the theory and practice of discrimination law. She has written extensively on discrimination law, minority protection and feminist theory.
In this thought provoking talk Maleiha Malik will discuss the state of Race Relations in Britain from the Act in 1968 to the advent of Brexit today.
FREE EVENT, register for tickets via www.eventbrite.co.uk
Location:
Southall Library: Dominion Centre and Library,
Southall Library,
112 The Green,
Southall,
UB2 4BQ

If you have a local event, kindly share with the rest of Southall, by sending it to us via email.