Jazim - Live In Concert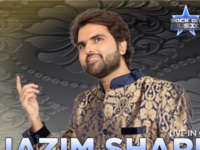 Date: Fri 13 Jul 2018

Time: 7:30pm
Description:Jazim Sharma
is a gold-medallist at the national level in Thumri and Ghazal and has been inspired by Ghulam Ali Khan.
Jazim has gone on to composing music for various films in Bollywood, including Mr Paanwala which is currently in production.
An exclusive one night event taking you through Bollywood, Sufi and Ghazals with exciting performances from Sangeeta, Radhika and Ozzy Raja.
website: Beck Theatre
Location:
The Beck Theatre,
Grange Road,
Hayes,
UB3 2UE

If you have a local event, kindly share with the rest of Southall, by sending it to us via email.