Southall Transition AGM & Blue Planet Screening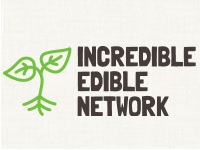 Date: Tue 15 May 2018

Time: 7:30 pm
Description:
This is an opportunity for you to learn more about how Southall Transition is run, the projects we have completed this year and and how you can get involved.
We will also be screening the final episode of Blue Planet Season 2 which takes an unflinching look at the impact of human activity on marine life and what we can do to protect the environment.
Refreshments will be available, however to foster community spirit, attendees are also invited to bring food and drink to share.
website:
southalltransition.org
Location:
St John's Community Hall,
Havelock Rd,
Southall,
UB2 4DH

If you have a local event, kindly share with the rest of Southall, by sending it to us via email.