Southall Vaisakhi procession - nagar Kirtan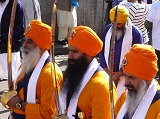 Date: Sun 12 Apr 2015

Time: 11.00 am - 4.00 pm
Description:
Celebrate Vaisakhi, the birth of the Khalsa and the harvest festival.
Join or watch the annual Southall Vaisakhi procession (nagar kirtan) from the Havelock Road Gurdwara to the the Park Avenue Gurdwara.
The Police estimate that around 70 - 100 thousand people will attend, parading through the streets of Southall.
Free food stalls all along the procession route.
The Police advise against driving into Southall due to heavy congestion.
The actual Vaisakhi day will be celebrated on Tuesday 14th April 2015.
www.facebook.com/southallnagarkirtan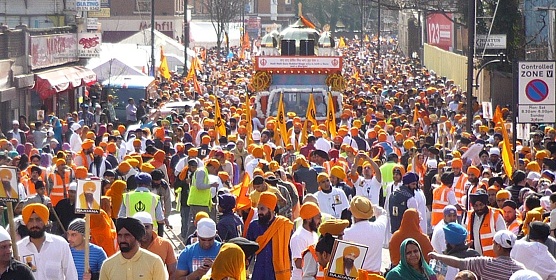 Location:
Start: Havelock Road Gurdwara - Southall,
End: Park Avenue Gurdwara - Southall

If you have a local event, kindly share with the rest of Southall, by sending it to us via email.